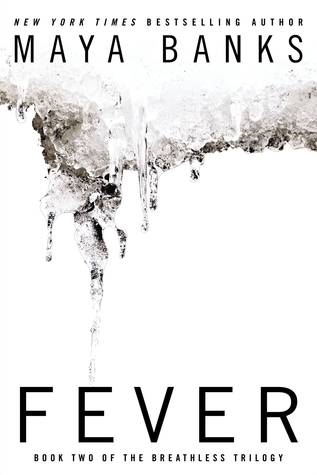 Jace, Ash, and Gabe: three of the wealthiest, most powerful men in the country. They're accustomed to getting anything they want. Anything at all. For Jace, it's a woman whose allure takes him completely by surprise...

Jace Crestwell, Ash McIntyre, and Gabe Hamilton have been best friends and successful business partners for years. They're powerful, they're imposing, they're irresistibly sexy, and Jace and Ash share everything—including their women.

When they meet Bethany, Jace begins to feel things he's never experienced before: jealousy, and a powerful obsession that threatens him, overwhelms him—and excites him beyond control.

Jace isn't sharing Bethany—with anyone. He's determined to be the only man in her life, and it's jeopardizing a lifelong friendship with Ash. Bethany will be his and his alone. Even if it means turning his back on his best friend.
I enjoyed this book, but not as much as I did the first book of this series. I just don't think I clicked with Bethany like I did with Mia?? Not sure.
This book was really hot though, and kept me reading late into the night to finish! I was curious to see how things would play out between Jace and Ash, now that they were no longer sharing their sexual conquests, since Bethany came along and stole Jace's heart.
I think with how Jace was SUPER obsessed with Bethany from the get-go is what might have turned me off of him a little? Lol, there was a couple of times in the book where I'd have to tell the dude to back up and give me space! I did love his dirty talk though, that was pretty hot!
And now on to Ash's story!